Able Archer 83 2021
The annual Able Archer 83 event at Fort Miles, Cape Henlopen State park in Delaware.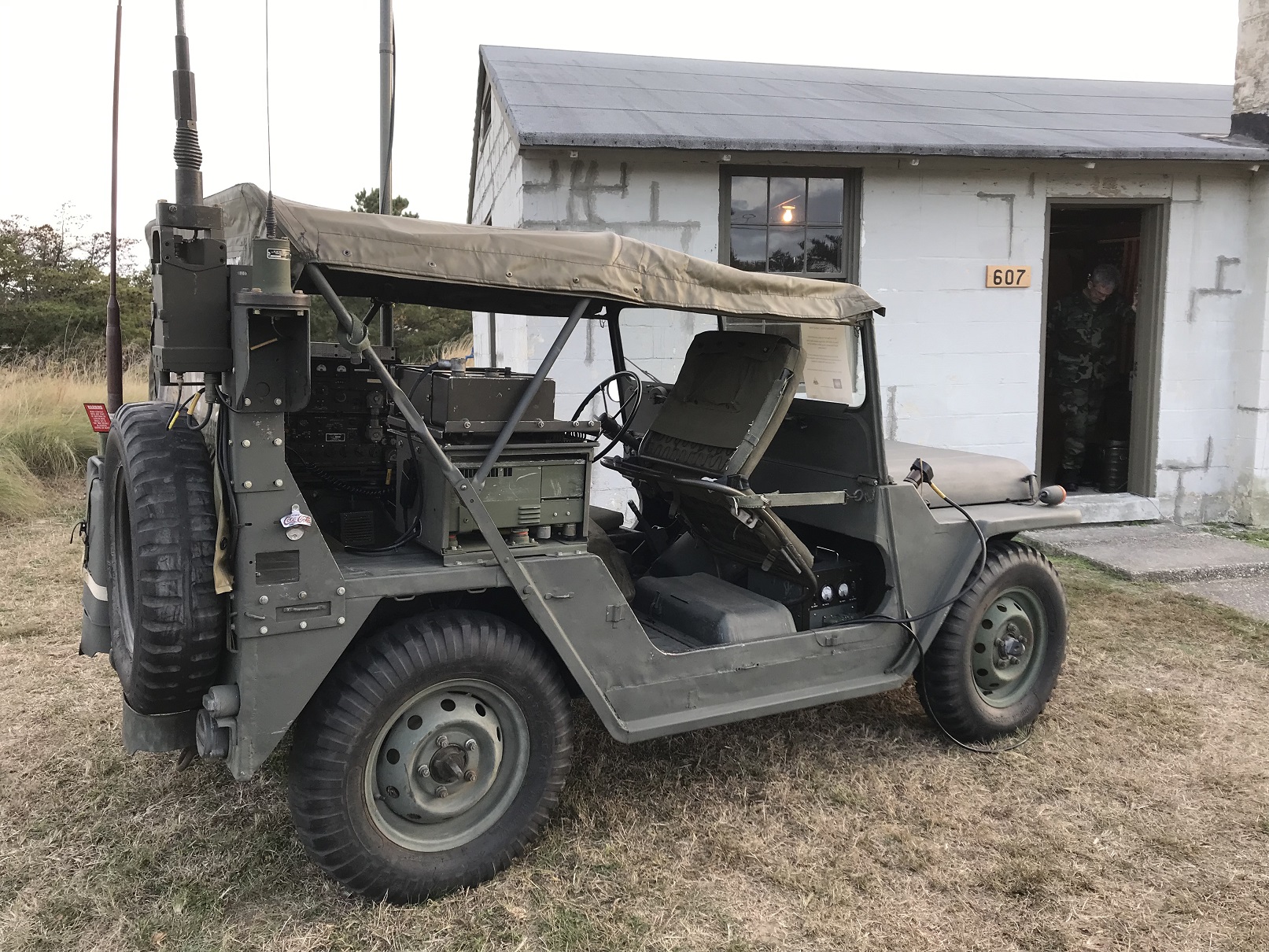 M151A1 with GRC-106A,VRC-524 and URC-110.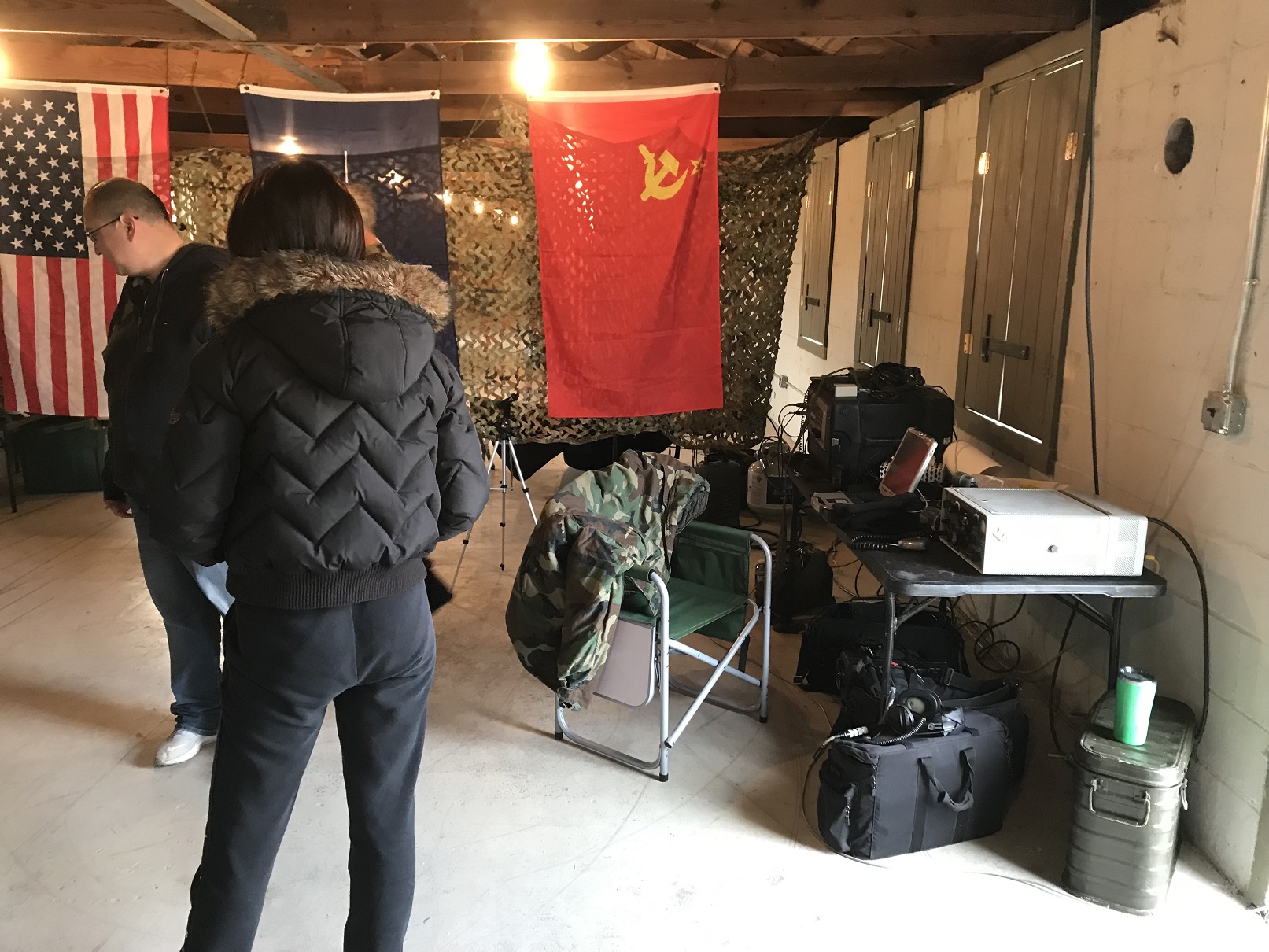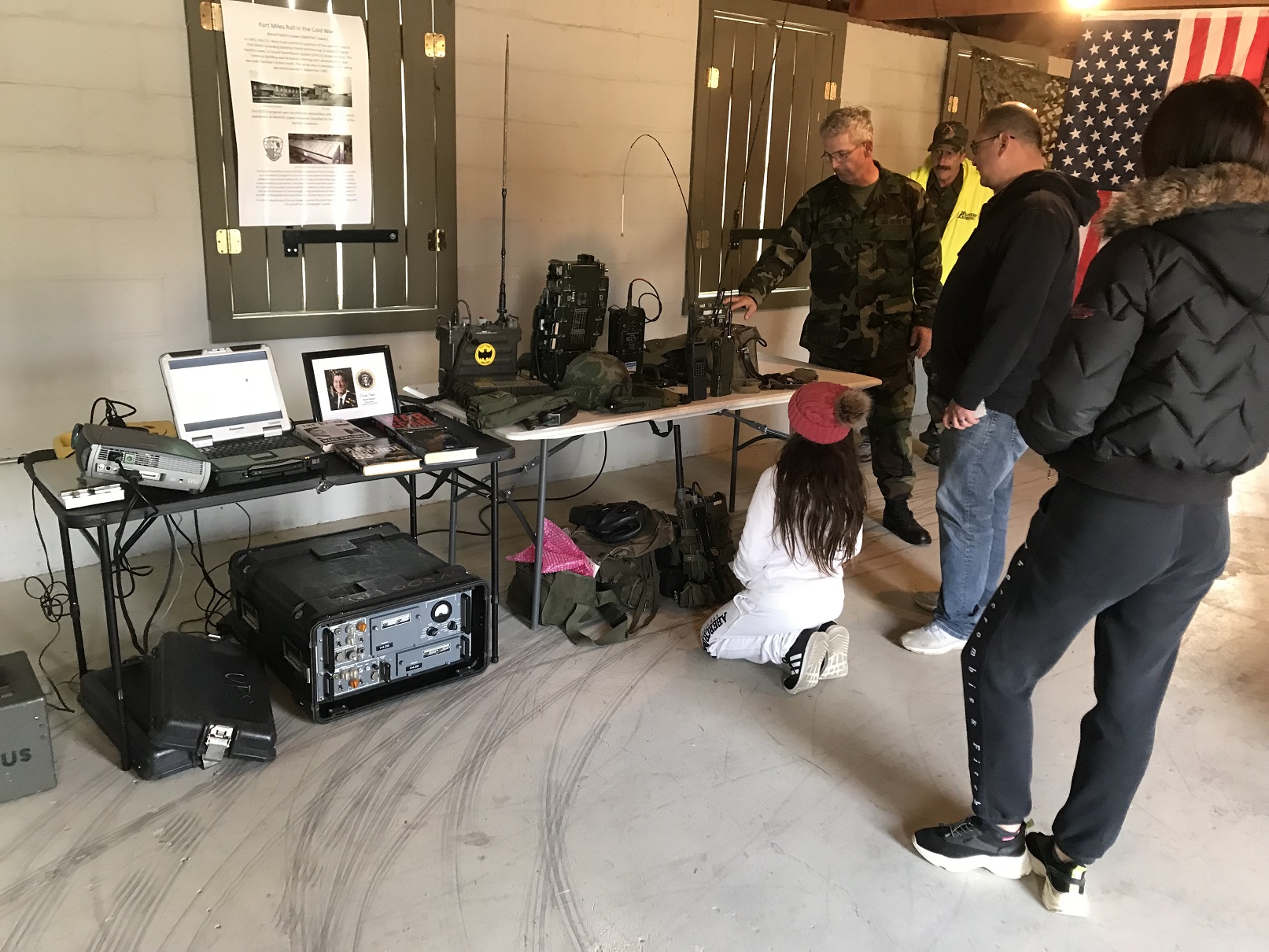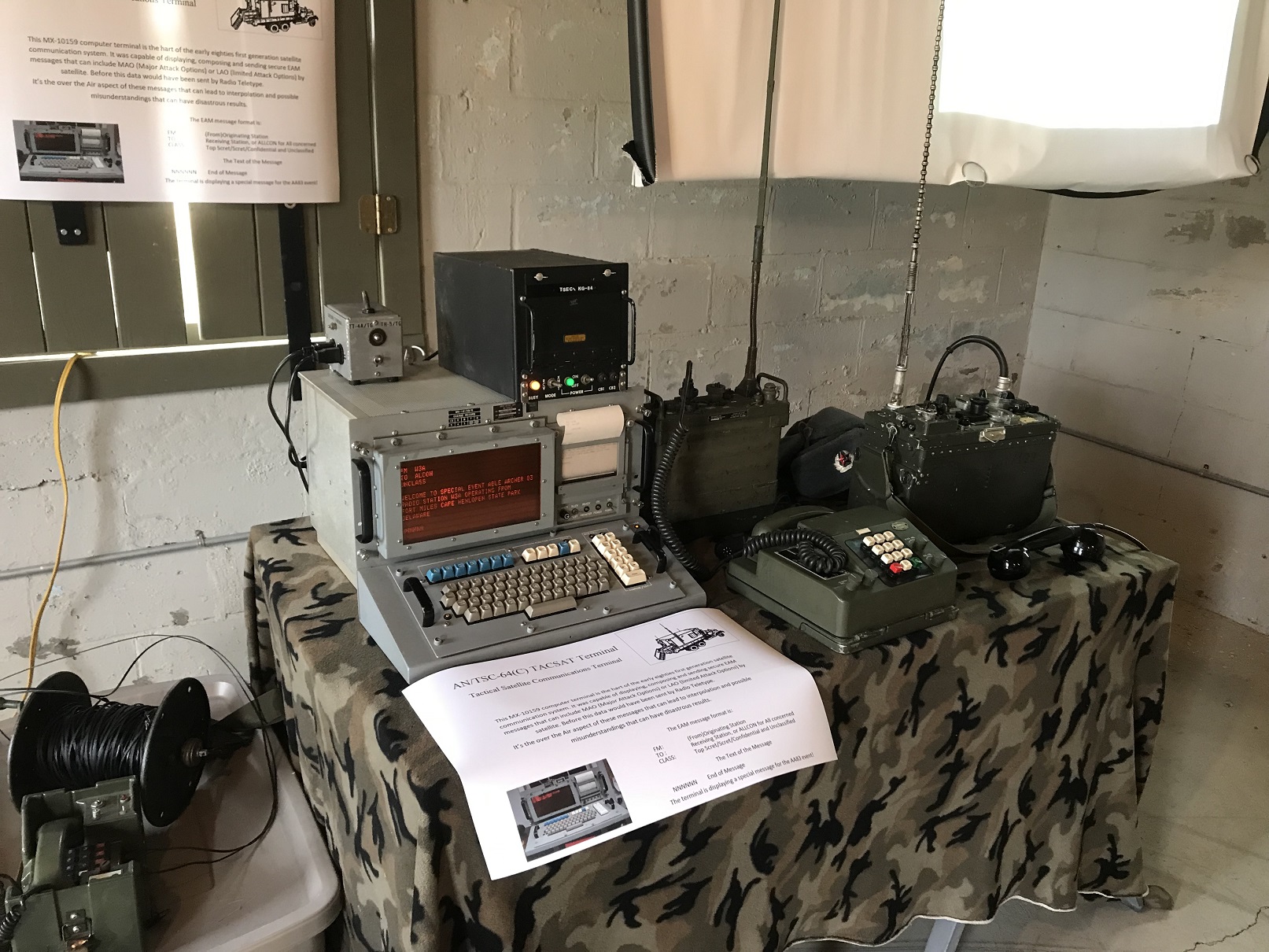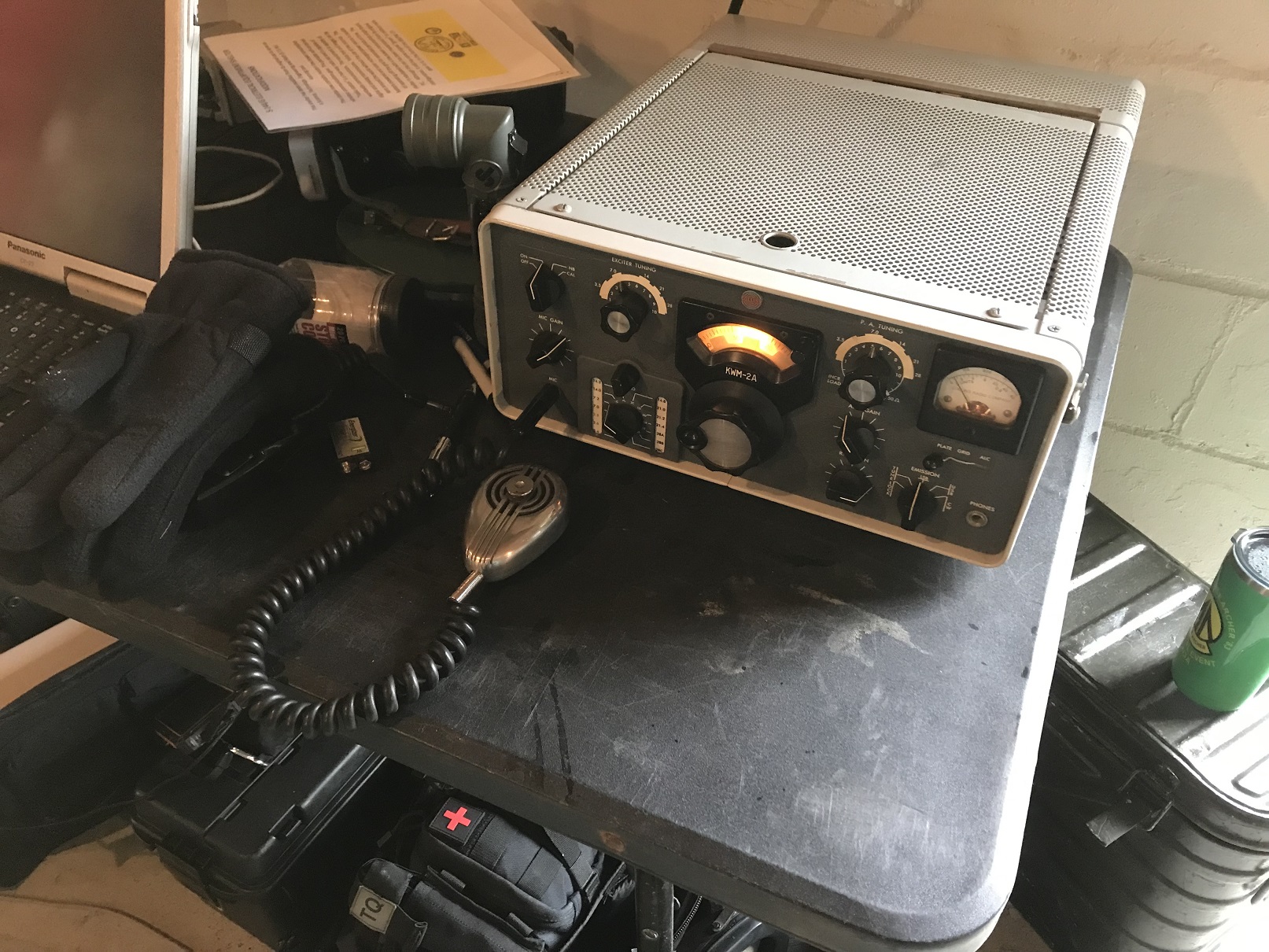 The KWM-2A SSB station inside the building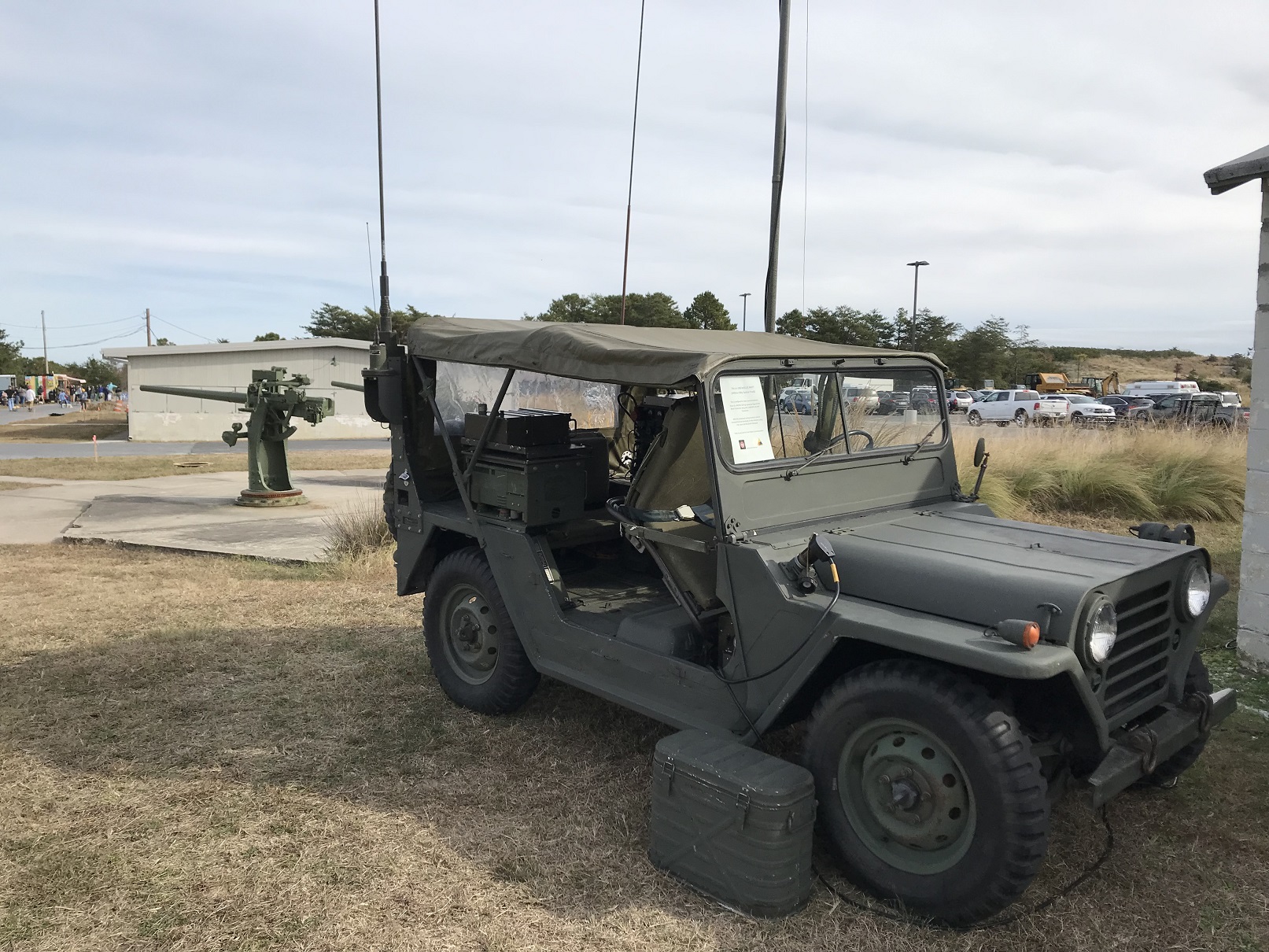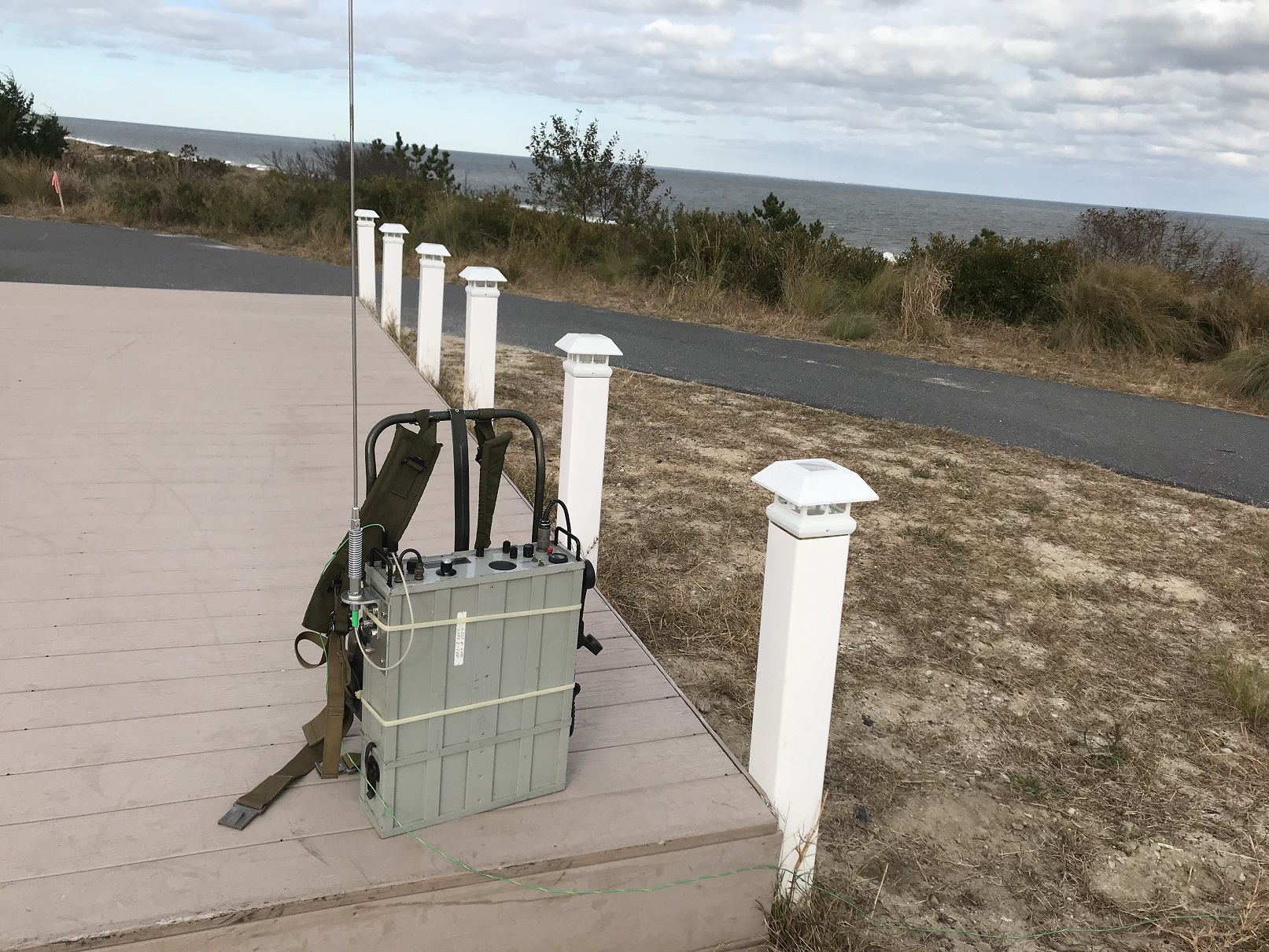 PRC-108 overlooking the Beach in front of Battery 519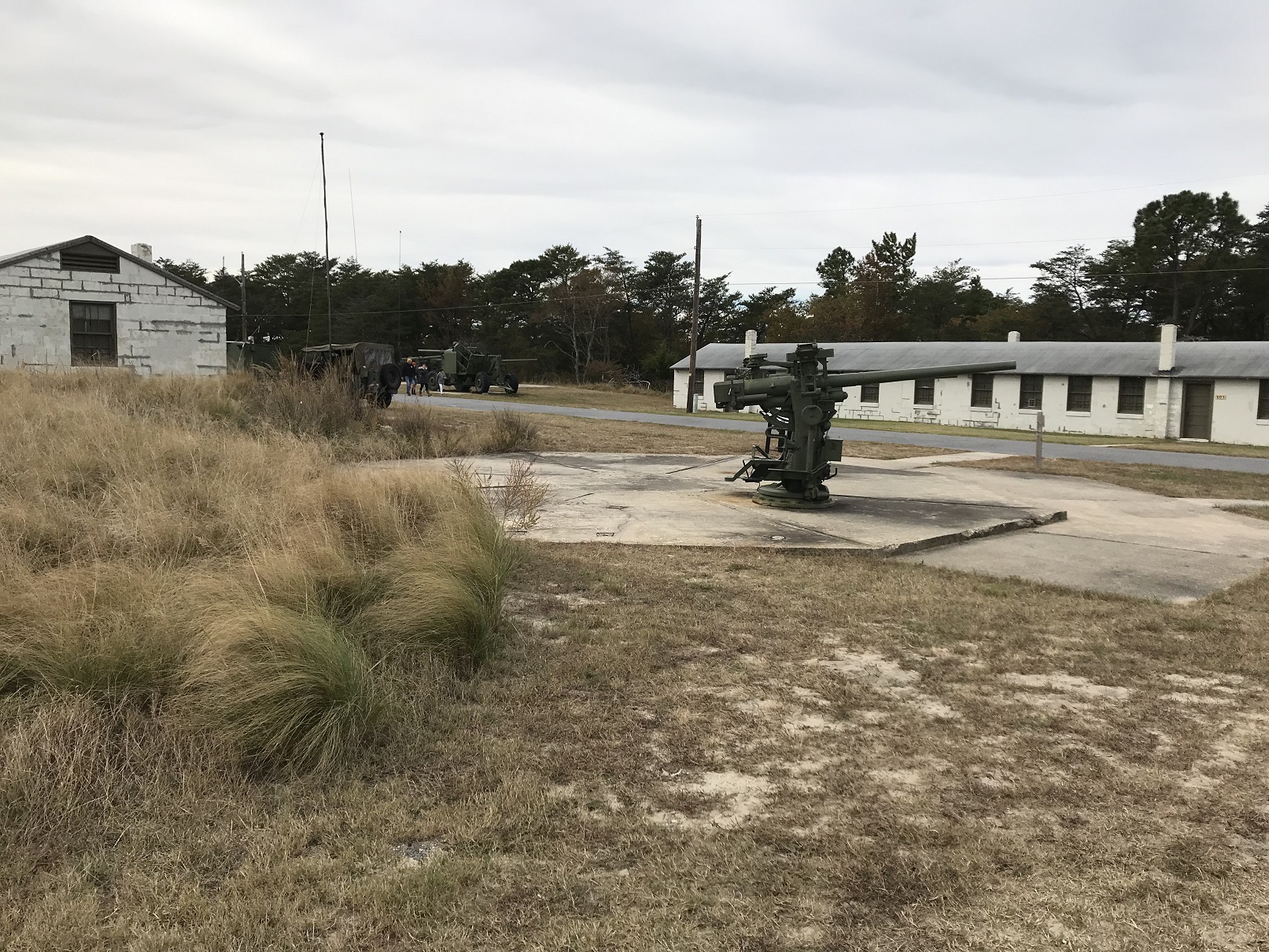 The AAR of the event:
AAR Able Archer 83 on November 6/7 2021
What was supposed to be achieved by this project?
Make as many contacts as practical using Cold War era equipment at a remote location. Once again, we operated from building 607, Fort Miles/NAVRADSTA Lewes Delaware (Cape Henlopen State Park).
Secondary objective was to showcase Ham Radio and Military Radio Collecting thru promoting this historical event.
Available resources included my M151A1 mutt with AN/GRC-106A with RT-524 and URC-110 for FM along with Waltís Sunair transceiver and a vintage Collins KWM-2A and an additional station that was running Digital modes located at the site.
We also included two tables full of Cold War radio equipment for the public to see that included my old MX series digital messaging terminal that was scrolling a special AA83 welcome bulletin.
What was actually achieved?
Walt (K3SBC) arrived Friday afternoon at the Fort Miles and I came in Saturday morning and set up the mutt in front of 607 while Walt was running his Sunair with a AS-2259 antenna. I set up a forty-meter inverted V for working the MMRCG Net on 7.295 that morning.
Checked into the MMRCG Net using event call W3A and worked all stations involved. Also worked KD2GFM direct right before the Net. After the Net moved the forty-meter V over to the KWM-2A in the building and Walt operated several stations on 40 all in LSB mode, the one thing I cannot do with the GRC-106 being USB only. At noon worked the 5.357 M & S Net but had poor conditions. Was using the 2259 for that and was able to only copy three or four stations and was not able to hear Net control.
Being USB only I decided to operate up on seventeen meters and was able to do some contacts including a couple other ďParks on the AirĒ stations that were in operation at that time.
I departed around five that afternoon but Walt and KC3NQB stayed behind and kept operating thru the night. The State park people were great in not only providing us the location to operate from but also showed up with a couple space heaters and that along with Waltís propane powered heater helped to keep the cold out of the old barracks building. Cannot imagine what it must have been like back seventy-five years ago when all they had was a couple pot belly stoves for heating those buildings, very cold and damp to say the least.
On Sunday I showed up around nine that morning. Did operate both on twenty meters and seventeen meters again and worked several other parks on the air contacts along with trying to set up a QSO with MRCA group members on 14.345 but that did not work out. Was working stations throughout the west and south on the MUTT mounted whip without issue but not to the north.
I did drag out my PRC-108 and went for a hike up the road to the front of battery 519 where they have a platform overlooking the ocean and worked back to W3A base. Ok, so its was only about a click but at least it was a backpack to base operation on 5.357
We shut down operation around one that afternoon and at that time figure that we had well over two hundred contacts counting the digital with over one hundred contacts on voice mode on AM (MMRCG Net), USB and LSB and at least two hundred visitors thru the site to see and learn about the History, Equipment and Ham Radio. You would be surprised how many people are surprised to know that Ham Radio still exists.
After talking, cigar smoking and packing everything up had the MUTT loaded and departed the site around three thirty.
Thought Walt was not far behind me but turns out he got locked out of his vehicle with the phone in it and did not get off site until after seven that evening, imagine it gets cold and dark there on November nights.
What aspects of the project work?
Cannot say enough about the State Park people who were very supportive and great host.
They provide us use of an entire building, allow me to set up the mutt and Waltís S-250 along with our antennas and such in the front and provide local power. Donít think we can ask for more from a host.
The hardware all worked with no issues from any of the radios or antennas, and with the exception of marginal conditions for sixty meters and not being able to do a twenty-meter MRCA group thing for the limited amount of time I spent operating was able to do a large number of contacts.
The KWM-2A station was popular and despite of the problem of never being able to determine what frequency youíre on compared to modern radios people responded with a real appreciation of the audio quality of the old Collins.
The GRC-106 worked well on both twenty and seventeen meters with just the seventeen-foot vertical on the back of the mutt but have to be careful that no one is around the antenna when transmitting.
What didn't work and why?
Did have issues with the digital station that was also on seventeen meters, when it transmitted that would kick in the overload protection on the 106 and mute the receiver. This only occurred when we were both on seventeen meters being if I was operating on twenty there were no issues from the digital station. In an attempt to get more involvement, we included a digital station this year.
Think for next year we will also look into more and better antennas and perhaps try to get on site before Saturday and spend more time getting everything set up.
What would you change if given a second chance?
We did go to two days this year. That is a big help but need to try to get more involvement from the Military Radio community, donít know what this will take? We have an event that is centrally located in Delaware at a site where you can have dry inside operating locations with local power by a host (Delaware State Parks) that supports what we are doing but for some reason just cannot get people in Military Radio community to come out.
This is a Historic site where they have plenty to see and do, including the Battery tours, museum and everything thatís located just down the road at Rehoboth Beach, but somehow cannot get people to drag out their equipment and take part.
Think it was Joe Munson (WA4VAG) who said it years ago at Dayton that Military Field Radios are only Happy when they are in use, in the field and not sitting up on a shelf.
I have always tried to apply that principle. Ok, thatís the end of my rant.
Will try to make it on site Friday next year. Had a server die on Thursday at work and was on the phone with technical support all day Friday so thatís my excuses for not being there and not getting all the RTTY stuff that I should have brought out.
Will try to get that mode up and running for next year. May also try to drag out mechanical teletype and try running that from the site.
And will still try to promote a backpack or field radio exercise something along the lines of what we do at Gilbert for MRCA every year. The park is huge and has many places to operate from.
Link to the "Official" Able Archer 83 website: https://sites.google.com/site/ablearcher1983w3a/
Return to " Rays Web Page"
MAR 22